---
11 States and Reno Strom Gathering
---
May/June 2006 "11 State Ride"
Day 14

Soldier Meadows, NV
Gerlach, NV
Sparks, NV

ODO 168.4 mi
GPS 163.0 mi
DRV 3:36 H:M
AVG 45.3 MPH

46 dirt miles

Also REF:
GPXchange.com for GPS tracks
[Lisa] We said good bye to our new friends on the ranch, and headed south toward Reno. The road was CONSIDERABLY better. It was flat and well graded. We drove past a big dry lake, but didn't see "Burning Man". Bummer. There was a sign that had various license plates nailed up, as well as an alien head made from a wig form that was painted green. It was really funny!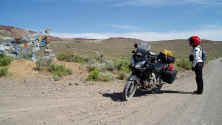 This collection of license plates (apparently shaken off vehicles on this road)
is by the junction for the Little Joe Opal Mine. More wildlife along the way.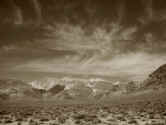 Morman Dan Canyon. DL650 getting some TLC at the
end of 100+ dirt miles. Brush off and loob the chain.
Check for punctures and add a little air to the tires.
You can see my little PVC stand to save on weight
and add ground clearance.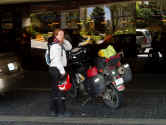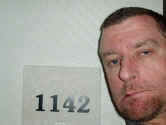 Arriving in Sparks. Room "It goes to 11", plus "the answer, etc."
Next: Day 15-17
---